News

Kevin A. Kelly Golf Outing
Posted: September 11, 2012

A record day for the 4th annual KAK Golf Outing!

Get Active.
Posted: July 31, 2012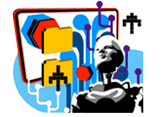 Digital Active launches its new blog.

If you haven't checked it out yet, visit our blog at www.activeofficeblog.com. The blog is not designed to promote Active Office products; it's simply a place for us to share our thoughts on technology in the workplace.

Senior-friendly Site Design
Posted: July 31, 2012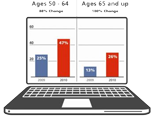 Recent reports indicate that seniors are going online in record numbers. Here, we give some tips to make your site resonate with an older audience.

Digital Active Sponsors Charity Golf Outing
Posted: July 18, 2012

The KAK Network's fourth annual golf outing helps raise money for organizations like Ele's Place and the City Rescue Mission of Lansing.
Digital Active is a proud sponsor of the event.

Digital Active Welcomes New Director of Communication
Posted: June 21, 2012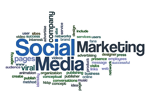 Digital Active welcomes Laura Millard as the new Director of Communication. Millard will focus on social media management, branding, and public relations. She will also create and manage communication strategies for the company.

Digital Active News RSS