News

It's a Launch: TheDurant.com
Posted: June 21, 2010
The project to renovate the Durant Hotel in Flint, Michigan into a mixed-use building with commercial space and over 90 apartments is near completion. Digital Active Online has launched their new website, thedurant.com.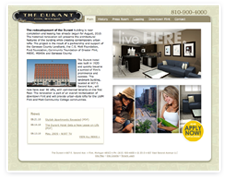 The website features the historic background of the building, information on the new building, and a lease application. The website is integrated with the ActiveProperty Management system created by Digital Active Online. Tenants are able to login to enter and track maintenance issues, as well as view news and announcements regarding the building and the downtown community.

New Client: Illinois Provider Directory
Posted: June 07, 2010
Digital Active Online announces a new client for website and database management software. The Illinois Chapter of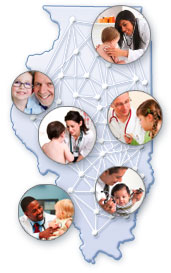 the American Academy of Pediatrics offers a search-able database of pediatric care providers in the state of Illinois. The project will include a website redesign of the Illinois Provider Directory (IDP) using the ActiveCMS content management system. The development of a new site will include management tools allowing IPD staff to add and edit providers within the system.

Tedx Spreads Ideas in Michigan
Posted: May 24, 2010
TEDx, the independent version of the globally popular TED conference, took over the Wharton Center in East Lansing.
Their tagline is: "Ideas Worth Spreading," and the Lansing-area edition did not disappoint

WWJ News Radio's Tech Tour Visits the TIC
Posted: April 30, 2010

WWJ News Radio's Matt Roush, the long-time technology editor, is embarking on a week-long Tech Tour across the state (Click here for info). Matt's April 30 stop in the Lansing area brought him to the TIC in East Lansing. The tour highlights technology innovation and Digital Active Online was delighted to sit down with Matt and discuss our company, the TIC and business in general.

Website Analytics: ClickTale Goes Beyond the Numbers
Posted: April 02, 2010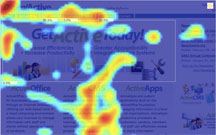 In the world of website analytics there is a constant quest to learn more about what a visitor actually does within your website. In the early days just knowing how many people visited your site helped. But the days of "page counters" is long gone. While we employ Google Analytics to cull visitor information, we are also testing ClickTale (clicktale.net) as way to learn more about what areas of our site are being viewed. The online service tracks how a visitor's mouse interacts within a website.
| | | | | | | | | | | |
| --- | --- | --- | --- | --- | --- | --- | --- | --- | --- | --- |
| Page: | 1 | 9 | 10 | 11 | 12 | 13 | 14 | 15 | 16 | 17 |

Digital Active News RSS