News

Liquid Web Opens New Data Center
Posted: November 12, 2009

Liquid Web celebrated the grand opening of their new, 90,000-square-foot data center in Lansing, Michigan. The new facility boasts the capacity for 35,00 servers and will house their new cloud computing platform, Storm. With an $80 million investment Liquid Web will employ 600 highly skilled workers. As a provider of hosting for Digital Active Online, Liquid Web offers tremendous stability and dedicated bandwidth to ensure the performance of our ActiveOffice web-based tools.

Olympus Media Chooses ActiveOffice
Posted: October 27, 2009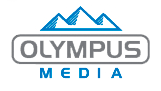 Olympus Media LLC, (www.olympusmediallc.com) of Atlanta, Georgia has chosen ActiveOffice for their corporate intranet.

IgniteLansing 2.0!
Posted: September 28, 2009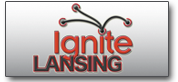 The Temple Club in Lansing's Old Town played host for the sold-out, IgniteLansing 2.0. The Ignite format features a series of presentations, limited to five minutes and 15 slides. Instead of dry, plodding PowerPoints about a particular business, the presenters offered ideas and insight on everything from exotic fruits to "B-movie Survival Tips".

Celebrating the Life of Dr. Norman Borlaug
Posted: September 14, 2009

Digital Active Online is mourning the passing and celebrating the life of Norman Borlaug. The Nobel Laureate and father of the green revolution, it is safe to say Dr. Borlaug touched a billion lives. In the 1970 presentation, the Nobel Committee commented "more than any other single person of this age, he has helped provide bread for a hungry world."

Digital Active Online Launches New George Matick Chevrolet Website
Posted: August 28, 2009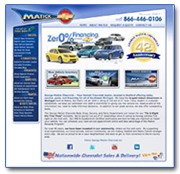 A new website has been launched for George Matick Chevrolet. Digital Active Online developed the site for the dealership using our ActiveCMS tools for content management. As a premier Chevrolet dealer, and the leading Corvette dealer in the Greater Detroit area, Matick Chevy required a unique website design combined with interactive tools for greater customer service. With the new website, the dealership has increased their control over website content and has greatly expanded the integration of 3rd party databases. The new site breaks away from template design and creates a unique web presence while offering better interaction with customers.
| | | | | | | | | |
| --- | --- | --- | --- | --- | --- | --- | --- | --- |
| Page: | 1 | 10 | 11 | 12 | 13 | 14 | 15 | 16 |

Digital Active News RSS