News

Michigan Rediscovers Innovation and the Entrepreneurial Spirit.
Posted: April 01, 2010
In a video entitled, "Back to the Future", Entrepreneur Magazine features the East Lansing Technology Innovation Center (TIC), Michigan State University and the Mid-Michigan area. The video showcases the entrepreneurial spirit of area, highlighting the synergy between the business community and the university.

Ignite Lansing 3.0 Goes Global!
Posted: February 25, 2010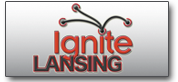 Ignite Lansing, the acclaimed networking event, returns on March 5 as part of a global Ignite Week. The first week of March will feature an Ignite event in 65 cities on 6 continents. The historic Knapp's building, in downtown Lansing, will host Ignite Lansing 3.0.

2010 Michigan Travel Ideas and Beachtowns.org
Posted: February 08, 2010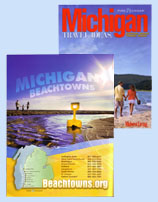 Beachtowns.org has again participated in an advertising campaign with the 2010 Michigan Travel Ideas magazine, with a prominent back-cover advertisement. The annual magazine, produced through Midwest Living, has a circulation of over one million has given the Beachtowns of western Michigan plenty of attention in past years. Digital Active Online developed the Beachtowns' website (www.beachtowns.org), a fun and funky site featuring videos and original jingles.

OAAI Annual Conference
Posted: January 25, 2010

Digital Active was proud to attend the annual conference for the Outdoor Advertising Association of Illinois last week in Chicago. The event was a opportunity to meet with current clients, Adams Outdoor Advertising from both the Peoria and Champaign markets, and connect with other OAAI members. The downtown Hyatt's Grand Ballroom was the perfect venue, as speakers offered insight on the outdoor advertising industry and business in general.

January Resolutions
Posted: January 08, 2010

Every new year people create lists for self-improvement. Diets, better fitness, eliminating bad habits and starting new routines. We want to focus on improvement and the new year is a great place to start. Your business should have similar approach. Websites are often the first impression for your customers, clients or members. The days of websites serving as a brochure for your business are over.
| | | | | | | | | | |
| --- | --- | --- | --- | --- | --- | --- | --- | --- | --- |
| Page: | 1 | 10 | 11 | 12 | 13 | 14 | 15 | 16 | 17 |

Digital Active News RSS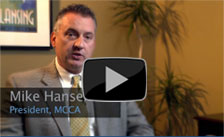 Digital Active clients speak about the advantages our online systems have brought to their organizations.
View Video

"Not only did Digital Active do a great job, their follow up on technical issues has been extraordinary."
Patti Davidson, Director Educational Technology of Michigan